Discord is undoubtedly one of the fastest emerging streaming platforms in the digital world. However, with a growing number of users willing to stream movies, games, and whatnot, the streaming platform has been facing a large number of issues that can kill your mood instantaneously. One of the most recent ones is that users are currently facing is the absence of audio while sharing screens with peer members. Don't worry we have got the fix this No audio while sharing screen through discord error, keep scrolling!
Fix #1: Update your audio drivers
An app is not fully compatible when the system is running outdated drivers. As a result, the app may not recognize your audio card and may not provide full functionality while streaming. Updating your audio drivers is as easy as few clicks! Follow these steps to fix "No audio while sharing screen through discord".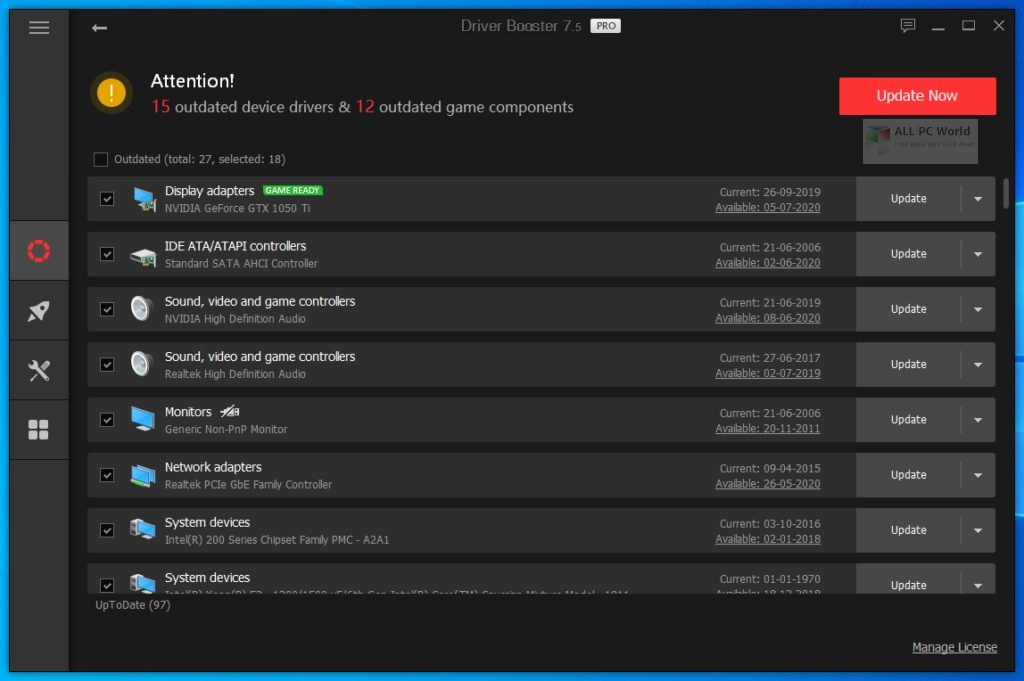 Download and install IObit Driver Booster
After installing, open the app, click on scan to check all the outdated drivers.
After scanning, the app will display a list of outdated drivers found on a computer.
Click on update all to update the outdated drivers. this may take 10 to 15 minutes depending upon the size of drivers being installed.
After all the drivers have been updated, restart your computer to make changes into effect.
If you're not getting any sound after this fix, try the next one below.
Read More: Want to personalize your Discord Account?
Fix #2: Clear discord cache/roaming data
Discord uses your account preferences and also generates temporary data while streaming online to ensure that the same settings are used as selected in the app. Since there is a possibility of conflict between the old new user account preferences it's best to clear out old data and let it auto-generate with fresh settings preselected for optimum performance.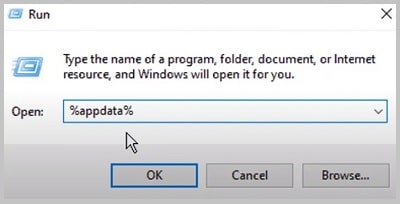 Exit discord completely by closing all the processes from the task manager
Press the Windows key, type run, and open the app
In the dialogue box, enter "%appdata%" and hit enter
Now the roaming directory will open, locate the discord folder, right-click on it and delete.
If the issue still persists head over to the next fix this "No audio while sharing screen through discord error".
Fix #3: Check whether you have added the app to discord's streaming list.
To do that, go through the following steps:
Open discord and the program you want to share
Click on the settings icon at the bottom
On the left side, click on the game activity tab and click add it.
Dropdown menu appears, click on the desired app you wish to share, and click add game
After adding, make sure you turn on an overlay
Now try running the app with discord and see whether the issue is resolved or not. If the issue is still present, come to the next fix
Fix #4 Have you tried changing your browsers?
Many times, browsers are not completely compatible with streaming on other platforms. Try using other browsers (if your primary browser is Chrome) such as Firefox and Microsoft Edge to check the compatibility with discord.
Fix #5: Reset discord voice settings
Incorrect voice configurations may act as a problem while sharing your screen. Follow the steps to reset your discord voice settings.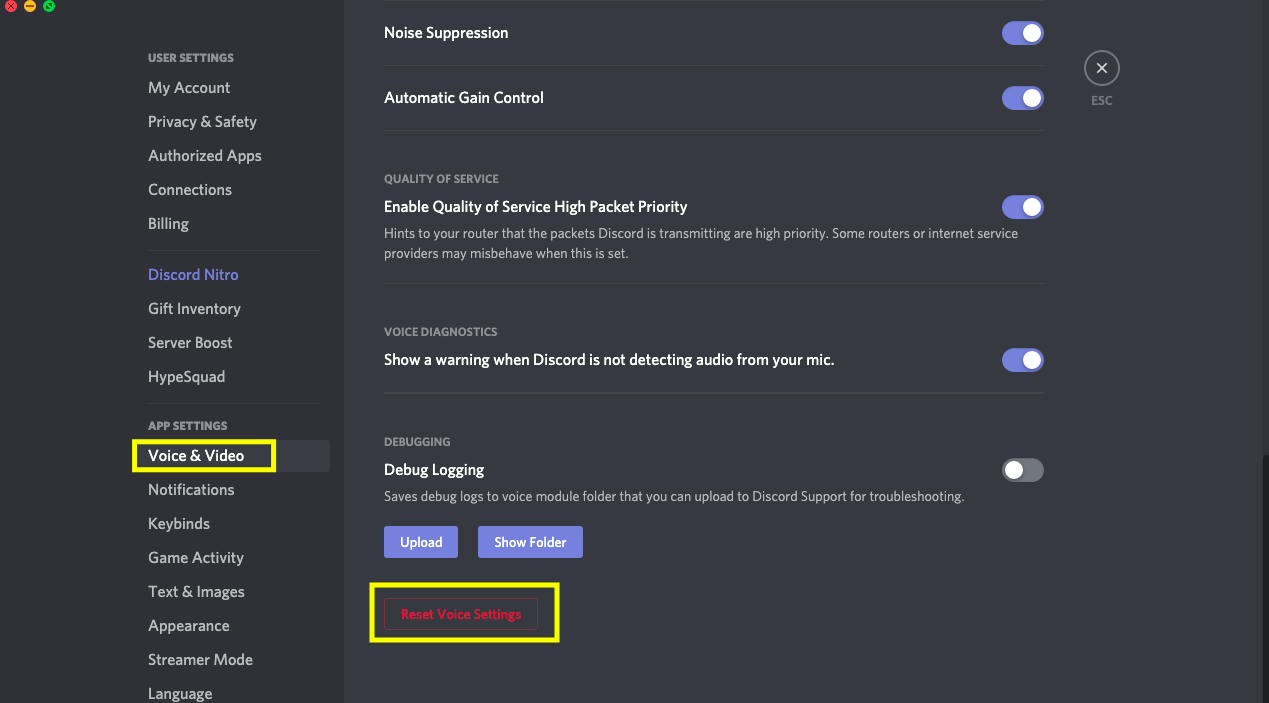 On the main page click on Settings at the bottom
Click on voice and video on the left-hand side and click reset voice settings
Click OK for confirmation
If the issue still appears then head over to the final solution
Final Fix: Reinstall a fresh copy of the discord
Now hold on before you start downloading that installer, there's another step that you need to follow before uninstalling discord. Even after uninstalling discord, there are many apps that leave their residue files in the directory and hence cause conflict with fresh installations.
IN order to clean that residue, you will have to install CCleaner. Follow the steps:
Download and install CCleaner from the website (it's free)
Now uninstall discord
After uninstalled, open CCleaner
Click on health check and then click on next until it starts scanning
After scanning, it will display all the junk and temporary files that need to be removed from the system
Click on "make it better" to remove all the residue left over by the app
After that click on the registry and click on "scan for issues" and after few seconds it will display all registry files that are leftover by the app
Click on "fix selected issues" and then click "fix-all" to remove the leftover registry files
Now restart the computer and download the latest version of discord from the website
Launch the app and check whether the issue has been fixed
The above situation mentioned should help in fixing out the audio issue if the issue still continues to persist, then it can be for 2 reasons:
Your PC hardware is outdated. For that try using discord on another PC and verify the same
If the problem is prevalent on other PCs as well, then most probably it's a bug from the developer's side. To raise the issue, go to support.discord.com and submit a request for technical support
Also Read: Here are 22 Cool Discord Bots to Enhance Your Server